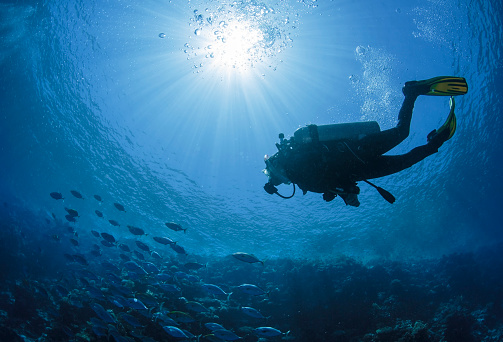 Certification for Scuba Divers
Diving in the depths of the wide ocean has always excited the lovers of the more extreme outdoor sports, but years ago before the popularity of recreational water activities, diving enabled scientists to discover the answers to the many mysteries of the underwater world, which also paved the way for the development of the modern utilities that divers enjoy today, although submarines are now used more in underwater explorations. For deeper and longer diving activities, a breathing apparatus makes it possible for divers to safely engage in continuous underwater activities in the ocean without having to come up for air every so often.
Staying underwater is not an easy feat even if you know how to swim and have a breathing apparatus with you, as there are always risks when diving into open water, which is why training and certification is important to help maintain safe practices for divers whether for professional or recreational use. To properly qualify for the activity, aspiring individuals are recommended to complete a series of courses with days to weeks of training underwater, supervised by certified professionals in each step of the way until all students can manage on their own and pass the certification process.
Successful passers of the certification process are awarded with a wallet sized card with the diver's level of ability and knowledge indicated, typically given by authorized diving training agencies or organizations, which can be changed as the diver progresses to reach higher skill levels. Often referred to as C-card, this proof of certification also serves as an identification of the diver's skill level, and is always asked from any underwater diver before proceeding into their activity, typically with their underwater gear, so facility supervisors can be assured that they are trained and prepared enough to be exposed underwater.
These training programs that aim for certification teaches more than just using their equipment properly and understanding the hazards they can face, but also enables them to be responsible enough when they participate in the activity with a buddy or a group, and will often include rescue lessons for cases of emergency. Eventually, when these certified divers reach the highest skills that can be possibly acquired from their training courses, they can also be allowed to officially teach in scuba classes or be an instructor, particularly after earning a PADI dive certification.
For any aspiring diver, starting to learn from the bottom is always a good idea to get the most out of each course, while also making sure to only enroll in authorized agencies with certified instructors that you can trust to learn the best lessons from, and to get the best guidance throughout your learning journey.
Study: My Understanding of Certifications